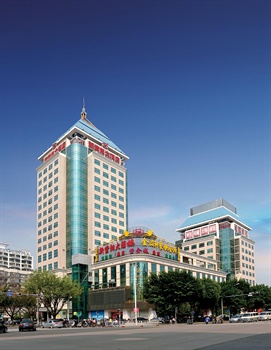 The Fuzhou New Ziyang Hotel (Fuzhou Xinziyang Dajiudian), is a four-star hotel situated at the intersection of Changle Road and Fuxin Road, close to a supermarket.
The hotel has variously sized guestrooms, including business rooms and executive rooms. All rooms come equipped with central air-conditioning and high-speed Internet access. Hot spring water is piped into rooms.
The hotel's New Ziyang Restaurant features elegant and graceful design and serves good Chinese cuisine including Fujian, Cantonese and Xiang cuisine. There is also a Western restaurant available.
Recreational options are rich in this hotel, including KTV, game room, gym, hot spring club and night club.